My hometown Edmonton Oilers, by virtue of being the worst team in franchise history, will get to do something they have never ever ever ever ever done before: draft first overall in the National Hockey League.
It's a big exciting moment, and in 2010 it comes with a whole new story: there is no clearly determined #1 overall pick (unlike Patrick Kane in 2007), yet the #3 overall pick is clearly a drop down in quality: its suddenly a 50/50 chance. Yet no guarantee you can really pick "wrong", either. Barring illness or injury or Lindros-style whinefest, it is very likely that in a few years this draft will seem like the slightly-less-talented version of the 2004 draft, which saw Ovechkin/Malkin as the top two picks who any team in the NHL would kill to have onside.
There has been lots of ink and even more blogging LCDs burned up on the Hall vs. Seguin question -- Lowetide is probably your source for the best of that fight -- and while I would pick Seguin if I were the GM, I would certainly toss and turn about it all night long. But this post isn't about that.
Rather, its about how important this #1 overall draft is. And to rip on the Detroit Red Wings. But the first bit first.
Here is the list of #1 overall draft picks in the past 30 years (1980 is considered the beginning of the modern draft era):
| | |
| --- | --- |
| 2010 | (Oilers #1 pick) |
| 2009 | John Tavares |
| 2008 | Steven Stamkos |
| 2007 | Patrick Kane |
| 2006 | Erik Johnson |
| 2005 | Sidney Crosby |
| 2004 | Alex Ovechkin |
| 2003 | Marc-Andre Fleury |
| 2002 | Rick Nash |
| 2001 | Ilya Kovalchuk |
| 2000 | Rick DiPietro |
| 1999 | Patrik Stefan |
| 1998 | Vincent Lecavalier |
| 1997 | Joe Thornton |
| 1996 | Chris Phillips |
| 1995 | Bryan Berard |
| 1994 | Ed Jovanovski |
| 1993 | Alexandre Daigle |
| 1992 | Roman Hamrlik |
| 1991 | Eric Lindros |
| 1990 | Owen Nolan |
| 1989 | Mats Sundin |
| 1988 | Mike Modano |
| 1987 | Pierre Turgeon |
| 1986 | Joe Murphy |
| 1985 | Wendel Clark |
| 1984 | Mario Lemieux |
| 1983 | Brian Lawton |
| 1982 | Gord Kluzak |
| 1981 | Dale Hawerchuk |
| 1980 | Hailey Wickenheiser's Dad |
Now as you peruse this list you'll see that its
very very very very
hard to screw up the #1 pick. Who was a dud? Kluzak was injury prone and never made a huge NHL splash (Brian Bellows was #2 that year, so Boston picked wrong). Daigle was a bit of a dud
[code for "okay, a massive dud, but hey Ottawa keep that scout employed, he surely just had bad luck!" -ed]
, especially with Chris Pronger as the #2. Ottawa had bad luck in the 90s, with Bryan Berard being injured by Hossa before making a splash, and the following year they picked Chris "
Steve Smith
" Phillips. The only other dud on the list is Erik Johnson, and that's because of an injury -- it turns out golf is more dangerous than first thought! Joe Murphy wasn't a "dud", though he ended up a solid NHL player rather than a superstar. Brian Leetch, drafted 5th that same year, did better.
Yet if you want to do well in the draft, you need a lot of luck, and first overall really really really helps. In fact, you could say luck is the most important thing of all. Unless you're a Detroit Red Wings fan, in which case you are busy declaring that your team is the Greatest Drafting Team in NHL History, a point to which we are slowly yet inevitably coming to.
For starters though, let's take a moment to appreciate the greatest draft in NHL history: 1984 (with apologies to George Orwell).
As we discussed, Mario went first overall. Second overall was Kirk Muller, so if the Oilers pick wrong it could easily be not a horrible event. Who else went the first round that year (remember, only 21 picks)? Al Iafrate, Petr Svoboda, Shayne Corson, and Gary Roberts. Third round, and fifty-first overall? Just a kid named Patrick Roy. Tom Glavine, the Hall of Fame baseball pitcher, went 69th overall in the fourth round. Don't feel bad for the LA Kings though, that was the year they drafted Luc Robitaille. In the 9th round. 171st overall. And nine picks behind him was Gary Suter! Round six, 117th overall, was Brett Hull, who was only ten picks behind Kirk McLean.
There were surely some gems deep into that round. Yet none of these teams recognized the potential: at least, not enough to draft them earlier. This is where the Red Wings bashing is about to begin, incidentally.
We travel to the year 1999. Bill Clinton had dodged impeachment, Y2K had yet to be exposed as a massive cock-tease, and the NHL entry draft was held in Boston.
This was the draft where a young asshole named Brian Burke did something amazingly clever: he worked out a four-team trade to secure the #2 and #3 draft picks, and used them to draft the Sedin twins. Here's how wikipedia describes it:
The Canucks already possessed the third overall pick; they acquired the Chicago Blackhawks' fourth overall pick in exchange for defenceman Bryan McCabe and Vancouver's first-round pick in either 2000 or 2001; acquired the Tampa Bay Lightning's first overall pick for the fourth, 75th and 88th overall picks; and acquired the Atlanta Thrashers' second overall pick for the first overall pick and a conditional third-round choice in 2000.
This was also the draft where the Detroit Red Wings, the Greatest Draft Team Of All Time, secured Henrik Zetterberg 210th overall in round 7. Yes, that's right, even later than the Kings got themselves Robitaille. This is also known for the Oilers disaster which is Jani Rita: picked 13th overall, the Oilers nabbed him for themselves while Martin Havlat (26th overall) was still available. Yet for all the complaining in Edmonton about Rita, who was indeed a dud, Denis Shvidki and Jeff Jillson were picked before and after, respectively. If the Oilers had a 6th overall pick that year, they might have taken Brian Finley as Nashville did, when Taylor Pyatt and Jamie Lundmark were available (and indeed picked a couple spots later). Calgary took Oleg Saprykin in 11th spot, yet the Islanders had just rejected him in favour of Branislav Mezei. Sometimes what looks like a smart idea just ain't.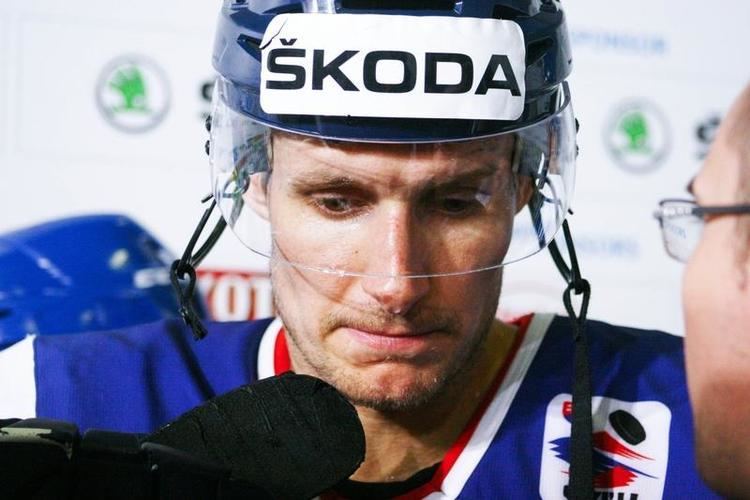 So who, in this first round, did the super-amazing Detroit Red Wings pick? Well, nobody since they didn't get a pick until the 4th round that season. Who did they pick in the fourth round? Well, a nobody named Jari Tolsa. Had they been a little earlier than 120th overall, they might have nabbed Ryan Malone. Had they had a 3rd round pick they might have drafted Mike Comrie. Yet the Oilers, who did indeed pick Comrie in the third round, skipped Mr. Hilary Duff in favour of Jani Rita and Tony Salmelainen and Alexei Semenov. They also skipped over Comrie in favour of drafting Adam Hauser ten picks earlier. Clearly the Oilers didn't recognize Comrie's potential, as even when he was one of the better players still available his name was skipped. Comrie's no superstar, but I think he illustrates my point: you don't know that your draft choice will morph into good NHL player. Look how long Rob Schremp was held in such high esteem. Not every top prospect works out, and there isn't much of a system to pick it.
The exception, of course, is the Detroit Red Wings: History's Most Amazing Picker Of Astounding Superstars While Cleverly Drafting Dozens Of Useless Pylons Until The Time Is Right. Zetterberg is one of their big achievements: which is why they drafted the following players higher than Zetterberg:
Jari Tolsa (120)
Andrei Maximenko (149)
Kent McDonell (181)
So where are Maximenko and McDonnell at these days? Well, maybe the Red Wings draft
backwards
(but still awesomely!), and we have to look at who came afterwards:
Anton Borodkin (238)
Ken Davis (266)
Hmmm, that doesn't seem to work either.

Maybe jump to 2004, where Johan Franzen, drafted 97th overall is another prime example for Red Wing fans to show how awesome their team is at drafting. Again Detroit never drafted in the first round, instead trading their pick to Washington so the Capitals could get Mike Green and Detroit could secure Robert Lang. Ohhh, good one. Franzen may be the best example, as he was their #1 pick: they didn't skip over him in favour of anybody. Yet nobody else from Detroits picks did well: not McGrath nor Haskins nor Axelsson nor Covington. Maybe there just weren't any solid picks available for Detroit? Well except Kris Versteeg, who went only six picks after McGrath. Versteeg was gone but Aaron Boogaard was still available the next round when Detroit picked Siarhei Kolasau. After Boogaard, Detroit had three picks before Montreal scooped up Mark Streit: none of whom can compare in the NHL.
Let's take a break here to appreciate the architect of Detroit's incredible drafting:
Devellano was one of the first NHL general managers to assemble a strong European scouting staff back in 1984, a progressive move that has produced several Red Wing standouts including Russians Sergei Fedorov, Slava Kozlov, Vladimir Konstantinov and Pavel Datsyuk, and Swedes Nicklas Lidstrom, Tomas Holmstrom, Henrik Zetterberg, Johan Franzen and Niklas Kronwall.
I almost forgot about Datsyuk! Detroit famously had a scout cover him to explain how awesome he was. In the
1998 entry draft
, Detroit managed to scoop up Datsyuk 171st overall. This was impressive. Of course, they didn't think Datsyuk was as good as Adam Deleeuw, or else they would have drafted him earlier in the 6th round rather than let all these other teams have a chance to scoop up Datsyuk. Hey, if Detroit had taken Andrei Markov for their 151st pick they could have still had Datsyuk twenty picks later! Calle Steen was their 5th round pick, so clearly they thought Steen was better than Datsyuk, or Deleeuw, or Markov, or Ales Kotalik (164th overall ahead of Datsyuk). This, remember, is the mark of an astoundingly brilliant drafting strategy by Detroit, not dumb luck! In the fourth round, realizing how much better he was than Steen, Detroit picked up Brent Hobday. Of course, by the time Steen's pick came around, other teams identified Francis Belanger, Jaroslav Spacek and Andrew Raycroft as better players. I think Spacek is a better player than Hobday, though Hobday is a great Spiderman villain. Detroit again traded away their 87th overall pick, and Toronto used it to pick up Alexei Ponikarovsky. Three spots earlier, with Ponikarovsky still available, the Red Wings nabbed Jake McCracken in a clever play designed to leave the other GMs giggling. It didn't work long enough, and by the time Hobday was around to propel Detroit to Stanley Cup superstardom the Red Wings watched the Oilers take Shawn Horcoff and Toronto to take Ponikarovsky. Detroit did have two picks back to back, Burkie style. While the Vancouver asshole picked the Sedins #2 and #3, with their #55 and #56 pick Detroit got both Ryan Barnes and Alexander Zevakhin! Again, as the
Greatest Drafters Ever
waited for their next turn they had to watch Francois Beauchemin, Jarkko Ruutu, and Brad Richards go to other teams who might have made a stupid mistake and took Zevakhin had Detroit not made him unavailable. I won't make too much hay about Jiri Fischer, since nobody could anticipate what happened. But nobody knew that Erik Johnson would suffer an injury either. Jiri was chosen, however, over Jonathan Cheechoo, Scott Gomez, Mike Ribeiro, and Mr. Carrie Underwood (Mike Fisher).

I think my point has been made: nobody in 1998 expected that Scott Gomez was going to do so well: except maybe Tampa Bay who were busy turning their #1 pick into Vinny Lecavalier and wouldn't get another choice until 72nd overall. The Rangers certainly wish they had picked Alex Tanguay (who went 12th overall) with their #7 pick of Manny Malhotra. Yet while Edmonton Tanguay by one pick, they still shouldn't have nabbed Mike Henrich when Robyn Regehr or Simon Gagne were still hanging around. Edmonton did score Horcoff in that draft, but if they really wanted him they could have picked up Brad Richards the round before, and Gomez in round one. Yet these teams didn't do this. Why? Because only with hindsight do we realize the errors in their ways. Detroit certainly can make some smart picks, but they can also make some dumb ones. They brag about Holmstrom as a 10th round pick, yet they could have had him along with their choice of:
Evgeni Nabokov
Tim Thomas
Tomas Vokoun
Marty Turco
Jose Theodore (and those were just goalies!)
Patrik Elias
Chris Drury
Sheldon Souray
Fredrik Modin
Milan Hejduk
Daniel Alfredsson
"I turned down Marty Turco so we could set our sights on Tomas Holmstrom!"
Is that the motto of successful teams? Even teams that are acknowledged to suck at drafting can pull out Dick Tarnstrom in the 11th round that year, long after Sergei Shalamai and Lubomir Jandera have been chosen by teams like Chicago or San Jose.

Lidstrom was a great pickup at 53rd overall, and Detroit also got Mike Sillinger that year and Federov in round four. The 1989 year was a great one for Detroit, no question about it. Yet in 1990 Keith Primeau was picked by Detroit 3rd overall while Jaromír Jágr and Martin Brodeur sat ready for the picking. We've established that picking early in the first round is usually a key to success, and I'll delve more into this later. Yet when Detroit picked up Vyacheslav Kozlov instead of Sergei Zubov, Tony Burns instead of Roman Turek, Jason York instead of Robert Lang, can we call them merely lucky the year before, rather than "skilled"?
Let's move on, and look at the Greatest Red Wing of All Time. Stevie Y actually fits this moniker well, and these days its hard to imagine a young kid deciding to take a series of pay cuts and retire with his original team. He was drafted a year ahead of Hull/Lemieux/Robitaille/Roy and company, and fourth overall. Pat LaFontaine was one spot ahead of him, with Cam Neely five spots behind. Wikipedia shows the image to the right, which features All-Stars in orange and Hall of Famers in Green. 1983 is a good year to illustrate a fundamental bit of importance about NHL drafting: top ten is good, top five is better. Top twenty is useless.
Did I really say that? Yes, yes I did. Again, look at the top five spots, and remember that number one overall was a dud this year. No less than four of the top five and eight of the top ten were superstars (defined here as being given a pastel colouring behind their name). In the second batch of ten (#11-20), exactly ONE superstar (Dave Gagner is a pretty weak one, too: All-Star, let's say with a lot of charity). #21-30 and #31-40 both have zero, yet #41-50 contains Bob Probert. Meanwhile, Dominik Hasek was #199. Once you drop out of the Top 10 in 1983, it looks like you've lost any sort of predictability. Let's ignore 1984 since it was such a famously deep draft and move onto '85. This was the anti-84, as Wendel Clark was first overall followed by a shitload of nobodies. Joe Nieuwendyk went 27th overall, followed by Mike Richter. Since this was the second round, we can safely say that teams who didn't pick a superstar in round one merely lucked out. [for those following along, if your team picks a Sidney Crosby in Round 1, if you narrowly miss out on an All-Star in round 2 there's nothing you could have done. -ed] Boston picked Bill Ranford #52 overall. Nobody goes into their 52nd overall pick expecting anything other than a miracle. Yet when you start looking at the history of the draft you quickly see that after you're in the top ten you find yourself basically hoping to get lucky. Look at the 2002 draft: the top 7 (Nash, Lehtonen, Bouwmeester, Pitkanen, Whitney, Upshall, Lupal) were all great NHL picks. But the next 7 were not: Bouchard, Taticek, Nystrom, Ballard, Eminger, Semin, Higgins. The next 7 even less: Niinimaki, Klepis, Gordon, Grebeshkov, Koreis, Paille, Babchuk. Cam Ward was a great first round pick, but he went 25th overall. Apparently Cam Ward wasn't as good a prospect as Jakub Klepis. Of course, Martin Vagner wasn't rated as good as Klepis either...and he still isn't. Yet any grouping of good players you can find in any draft still has its duds. Outside of the top 10, you're playing with fire.
Which is why the Oilers getting a #1 overall pick is so important. The previous high for the Oilers in the modern draft was our 4th overall selection of Jason Bonsignore in 1994. Generally the Oilers either have to make something out of a late round pick (36th overall Stoll, 188th overall Kelly Buchberger, 195th overall Fernando Pisani), or luck out on a 5-20 pick (Gagner, Hemsksy, Arnott). It hasn't always worked (see Steve Kelly, Bonsignore, Boyd Devereaux), mostly because those 5th-15th picks are a dangerous game. You think they should be far more likely to produce superstars than the 20th-50th overall, yet they aren't. Look, for example, at the 1999 draft year: Here are picks number 4-20:
Pavel Brendl
Tim Connolly
Brian Finley
Kris Beech
Taylor Pyatt
Jamie Lundmark
Branislav Mezei
Oleg Saprykin
Denis Shvidki
Jani Rita
Jeff Jillson
Scott Kelman
David Tanabe
Barret Jackman
Konstantin Koltsov
Kirill Safronov
Barrett Heisten
Eccch. Either you got the Sedins 2nd and 3rd overall, or you were disgusted by your first round performance (nobody Patrik Stefan was first overall that year). True Ottawa scored Havlat, but he was 26th overall: even knowing they needed a centre, the Leafs wisely picked Luca Cereda in his place. Now look at a smaller group of players that went in the 2nd round: 35th to 45th overall:
Milan Bartovic
Alexei Semenov
Nolan Yonkman
Dan Cavanaugh
Alexander Buturlin
Alex Auld
Tony Salmelainen
Mike Commodore
Andrei Shefer
Jordan Leopold
Martin Grenier
Now true none of these players are bound for the Hall of Fame: unless Salmelainen becomes the President of Finland or something. But wouldn't you rather be picking in this group?

This, I guess, is the point of all this: the Oilers have a chance to pick from the acknowledged cream of the crop. For all the hand-wringing about Hall vs. Seguin tomorrow, the Oilers can be sure that at least this time they aren't going to screw up by picking the Tyler Wright of a new generation. Though they could still end up picking the next Mel Bridgman.