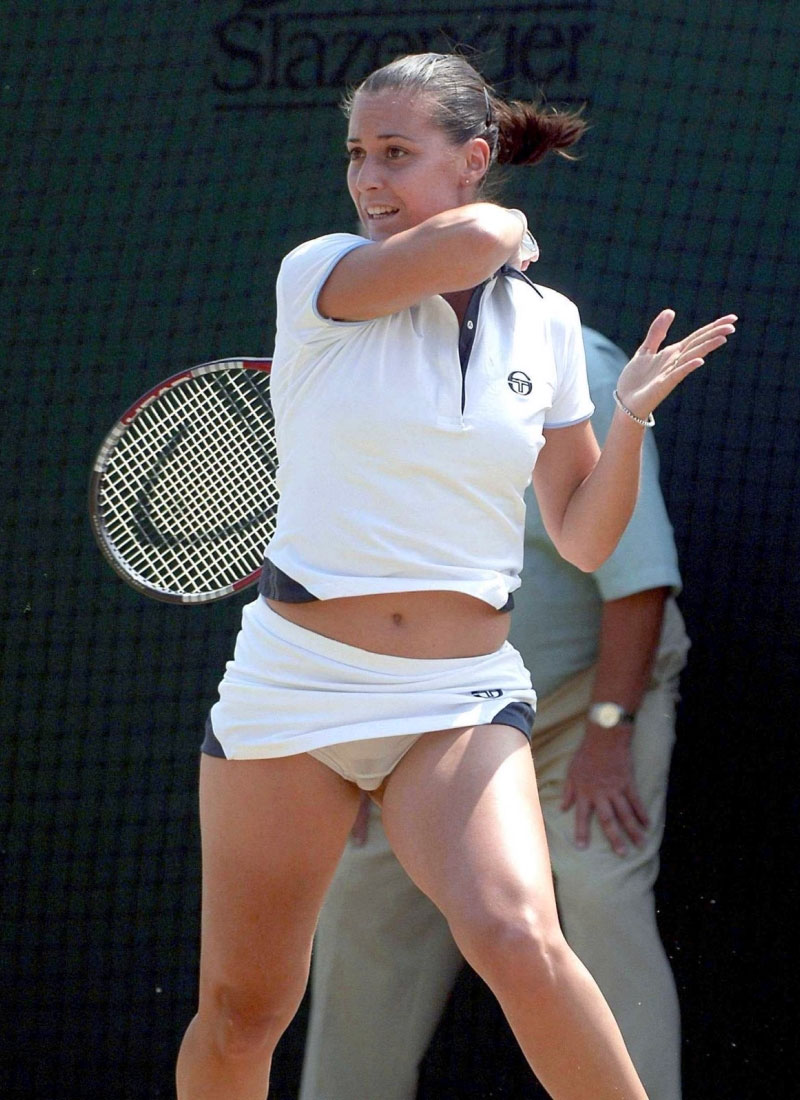 Pictured: the reason I'm watching the
Hingis/Pennetta vs Chan/Zheng doubles match.
Women's Doubles seems like an ideal mix of hotness and quantity: indeed, Hingis is still quite the hottie. Pennetta not so much, but she is the master of the camel toe shot.
Their opponents, the pair of Yung-Jan Chan and Jie Zheng, aren't even close to being the hottest asian girls I've seen in the past 24 hours (that honour goes to the girl in the ever-so-short dress at Atha B's last night). Chan is in a low-cut top, I guess that will have to do.
Meanwhile, doubles tennis in general remains
absolutely horrible
.